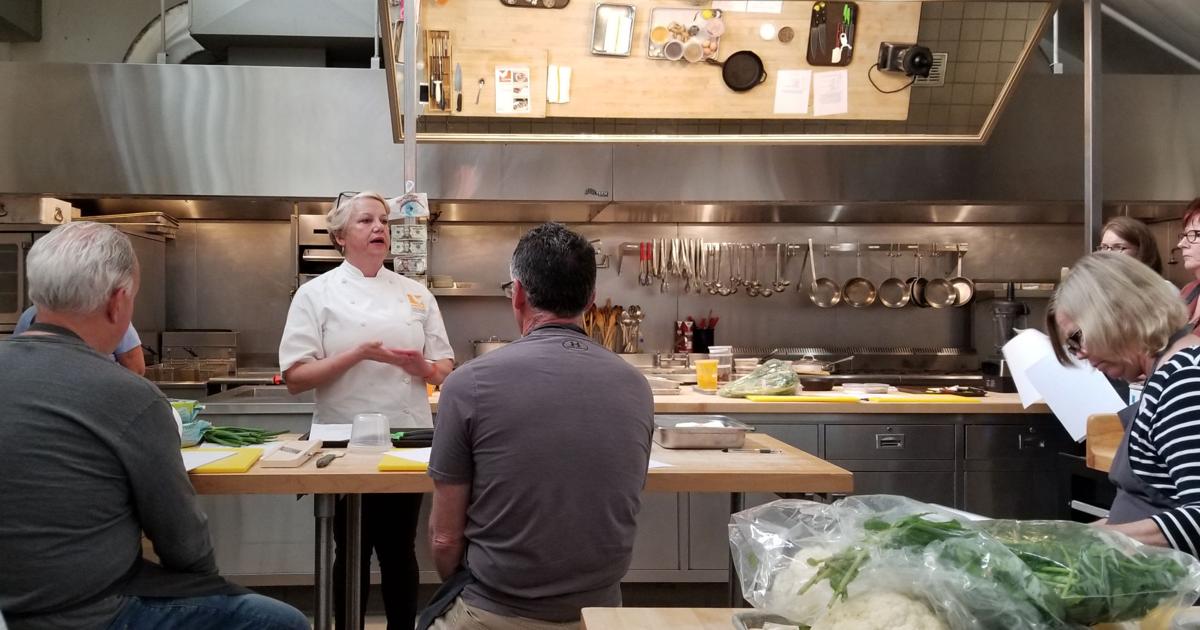 Register Team

While Napa Valley University is giving the the vast majority of its lessons on the internet for spring as a consequence of present-day county and point out COVID-19 advice, individuals will still be equipped to sign up for a assortment of Meals & Wine Enthusiast classes currently being made available in man or woman.
Enrollment is restricted, pre-registration necessary, and courses will be offered as partners-only in an hard work to limit the number of households participating.
Aid area information protection and the people who report it by subscribing to the Napa Valley Sign-up.
Foods & Wine Enthusiast lessons all just take location at the Napa Valley College or university Higher Valley Campus, Belle Rhodes Teaching Kitchen in St. Helena.
Winner, Winner, Chicken Meal! On Saturday, April 17, noon to 3 p.m. Find out from Pat Burke how to get ready poultry in a variety of means alongside with wonderful sides. Pupils will be fingers-on in their protected "pod stations" making ready recipes.
Cake Decorating: Further than Just Icing the Cake on Saturday, April 24, 9 to 11 a.m. Discover how to beautify a cake like a professional in this palms-on course with seasoned cake decorator, pastry chef and Meals Network chef Derek Corsino.
Know Your Napa Valley University Wines & The Foodstuff to Pair Them With on Saturday, May 1, midday to 2 p.m. Tracii Dutton qualified prospects this wine and meals tasting and pairing course as members examine the wines produced by Paul Gospodarczyk and the college students in the Napa Valley College or university viticulture program. Experience the numerous degrees of flavors in these wines, alongside with meals that are complementary.
Spring Tarts: Traditional, Vegan & Gluten-Cost-free on Saturday, Might 15, 10 a.m. to 1 p.m. Study to make springtime tarts with Toni Chiapetta as she leads this fingers-on class producing standard pastry shells with a range of fillings, as very well as gluten-totally free and vegan versions.
Italian Countryside Evening meal By Way of St Helena on Saturday, Might 22, 6 to 9 p.m. A chef's table experience involves a 6-class evening meal paired with Napa Valley School wines. Just after a demonstration and conversation about the Italian-inspired recipes, you will sit at your have table in the qualified kitchen. Just about every training course will be ready and plated, with Greg Miraglia and the chef instructors talking about the tactics utilised. The menu will contain charred Caesar salad, Southern Italian-inspired braised flank steak with handmade pasta and espresso semi-fredo.
Just Roll With It on Saturday, May perhaps 29, 10 a.m. to 1 p.m. An interactive sushi-building course with chef Savanna Petri.