The mixers start to whir early in the morning inside the gleaming white kitchen at Maxie B's. Bakers methodically pour organic flour into a large silver bowl, then crack brown-shelled farm eggs, their sunny yellow yolks stirring up tiny clouds of flour as they fall into the bowl. Soon, the mixture will go into one of the waiting ovens, warm from the cakes and pies already baked earlier that day.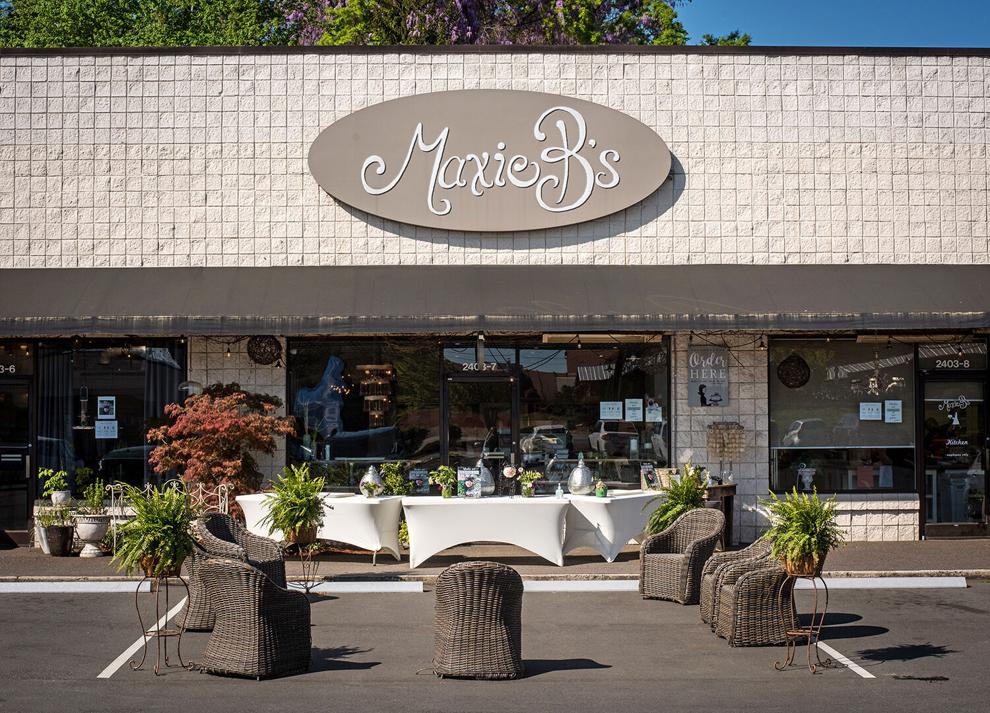 The staff at Maxie B's — a Southern-style bakery serving handmade cakes, pies, cookies and more in Greensboro, North Carolina — has to get an early start. Before COVID-19, the line to buy slices of old-fashioned chocolate cake, pink lemonade cupcakes and hunks of blueberry pie would stretch past the bakery's glass cases, out the door and down the sidewalk. Since the pandemic hit, the operation has gone curbside-only, operating like a well-oiled machine as the staff whizzes about, fielding phone and web orders, as well as walk-ups to the tent out front.
This past year caused hardships for many in the food industry, but for Maxie B's, rethinking their model made the operation as successful, if not more so, than before.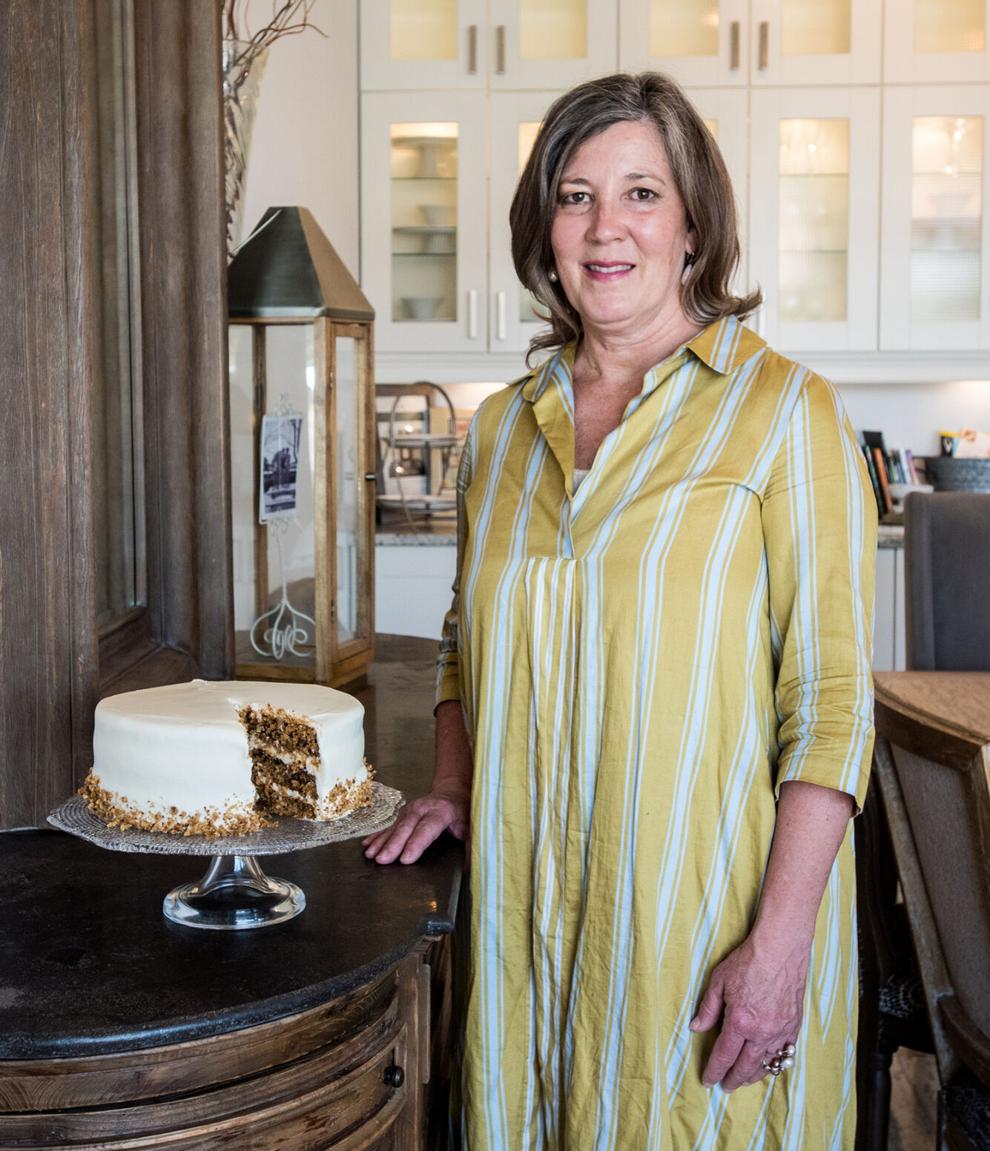 The devil's food made her do it
Owner Robin Davis founded the business in 1985 as a frozen yogurt franchise. A second location soon followed three years later in the space that houses Maxie B's today. How the space came to be the nationally acclaimed bakery it is today can only be explained by a series of unpredictable events.
"We were remodeling my 1920s home kitchen, eating out a lot, and I was pregnant. I almost always order dessert. I'm known to look at the dessert menu first to make sure I'm able to save room," says Davis with a bit of a chuckle. She found herself frequently disappointed by what seemed to be poor-quality, commercially made desserts. Davis longed for the devil's food cake she enjoyed growing up. "I was craving a particular chocolate cake that I remembered eating at a family reunion, and I couldn't find it because nobody made Southern layer cakes like that anymore."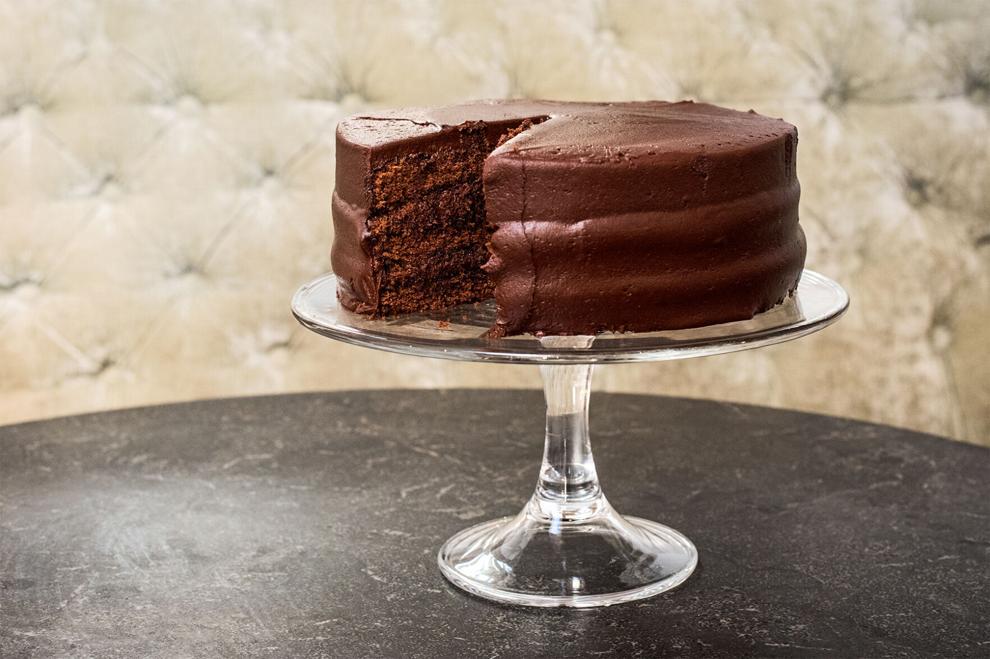 Davis' hunger for that cake turned into an obsession. Her mother collected cookbooks over the years including vintage Southern community, church and charity cookbooks. Davis began poring over the yellowed pages of those books, searching for the flavors she grew up eating.
"I was on this mission, and I'd go through those cookbooks trying to find the perfect cake and the perfect chocolate icing," she says. "I made cake after cake, chocolate icing after chocolate icing, one after another. My health-conscious husband wanted them out of the house, so I started selling the cakes by the slice out of the frozen yogurt store."
Her regular customers loved it, and it didn't take long before they started requesting other varieties. "That's how we began building our recipes, my finding and testing the best hummingbird cake or carrot cake," Davis says. "You can't start a bakery with the size of menu we have now. It slowly progressed. I never built a business plan, even though I was a business major. Things just evolved after I started selling more cakes than yogurt, so we transitioned." 
Small beginnings to big press
The popularity of yogurt was waning around the same time that the cakes were taking off, so Davis closed the original location and focused on building the concept of Maxie B's bakery. Business was increasing slowly but steadily. "We had grown to where we were busy, but it was a manageable busy," she says.
Then, an editor of Southern Living magazine showed up in 2011.
"They wound up doing three stories on us in 12 months, and even today, we have people who come in from Alabama and say, 'I still have this magazine article,'" she says. "It elevated our reputation as a bakery, as well as increased the volume and launched our shipping business. Recognition by Southern Living was a very important milestone for us."
Although that publicity certainly helped, what really made Maxie B's business soar is its dedication to traditional Southern craft cooking. The bakery mostly sticks to the cakes and pies Southerners know well — chocolate chess pie, red velvet, hummingbird and 7UP cakes — along with other classics like devil's food, pound and carrot cakes. Seasonal offerings include key lime cupcakes and lemon blueberry bars for spring and summer, and pumpkin pie and eggnog pound cake for fall and winter.
The bakers at Maxie B's use the time-honored recipes as their guide, making adjustments to work for higher-volume production.
"As we've gotten bigger as a bakery, and we scaled the batches up, we realized you can't just multiply a recipe and expect it to work the same," Davis says. "When we tweak things to make larger amounts, or we change our flour, we have to adjust the recipes. After we switched from regular all-purpose flour to unbleached organic flour from a local mill, substantial changes needed to be made. They're all measured by weight now rather than cups because it's more exact."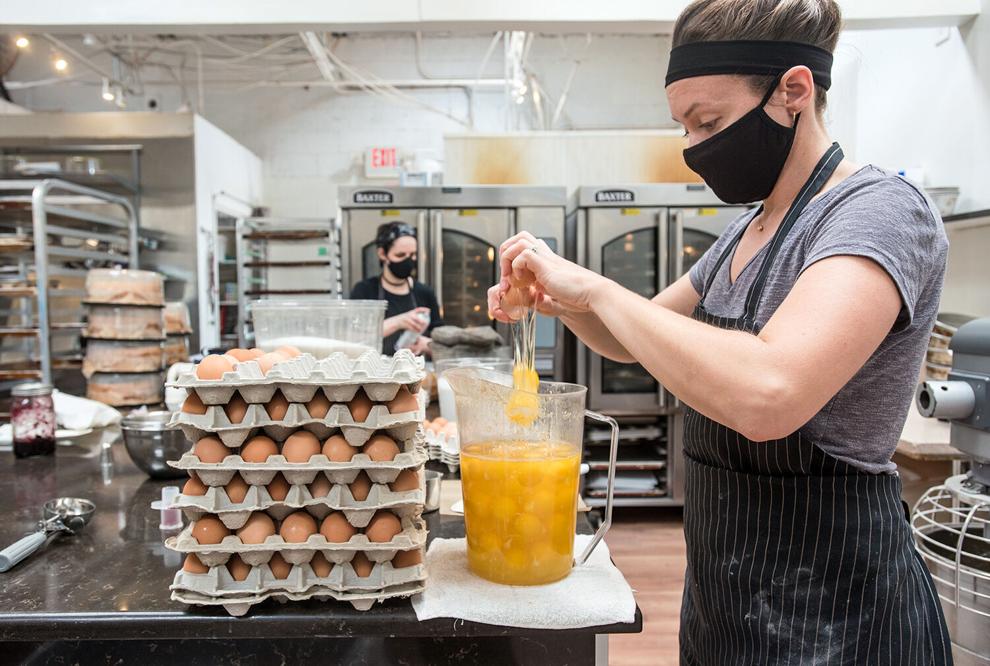 A commitment to local makes for big environmental impact
The recipes aren't the only aspect of production Davis has tweaked. In the beginning, she and her staff would make weekly runs to Sam's Club to purchase sugar, flour and eggs in bulk. But as the business grew and the need for ingredients exceeded what they could buy from a store, Davis saw an opportunity to change the bakery's sourcing.
"I realized that the local organic fresh movement is how I function at home," she says. "And I really wanted the bakery to be an extension of that and support the community, so we started searching for as many local sources as possible."
After Patsy and Lawrence Ward of Ward's Happy Chicken Eggs introduced their eggs to Davis, she knew they exemplified the quality, local family farm she wanted to support. In nearby McLeansville, the Wards raise cage-free chickens fed with grain grown by neighboring farmers. Davis partners with sustainable dairy farm, Homeland Creamery, where she procures milk and cream, and she sources flour from Lindley Mills, a 10th-generation family organic grain mill operating in a location that has been home to grain milling since 1755. She even discovered a source for jams and marmalades under her own roof — an employee's parents own a berry farm and supply jams for the bakery.
"We really want to support companies with ethics that parallel ours, which are all about sustainability for the environment," she says. "That's my leading passion right now — to use our buying power to support companies that are making the right decisions, and that translates into a better product for us, too."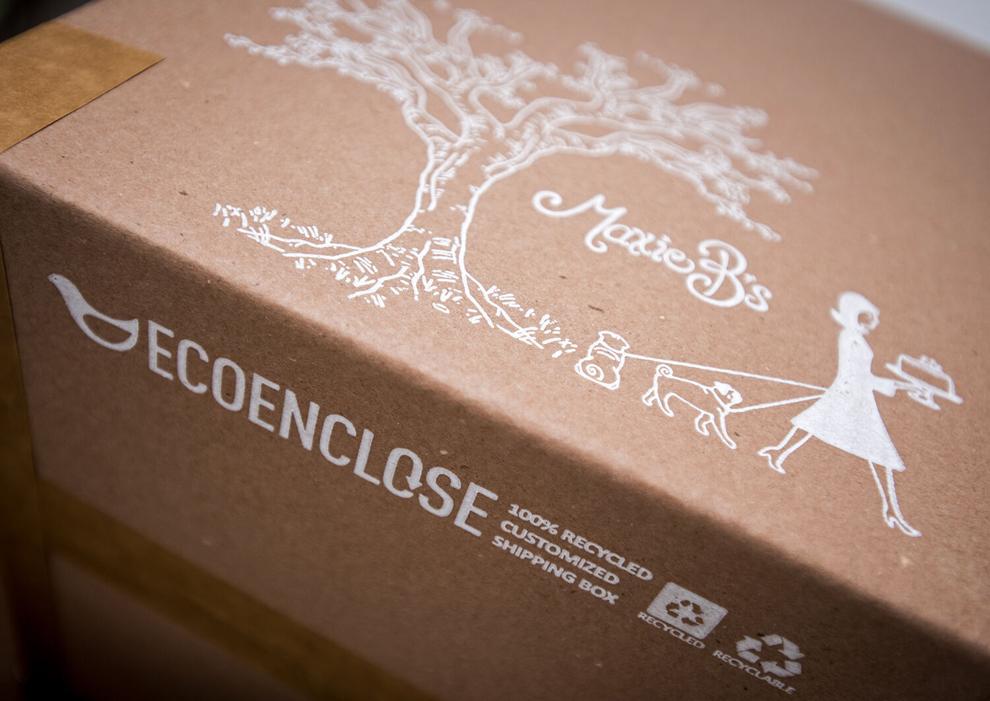 Davis' commitment to sustainability extends far beyond the food suppliers she chooses. Recycling is just as much a part of the culture at Maxie B's as locally sourced Southern baking. Recycling stations are set up throughout the space, from the office and the kitchen to the dining room, collecting just about every piece of refuse produced. Davis' team performs regular trash audits to ensure recyclables are being disposed of properly and don't end up in the garbage.
And with takeout the primary means of business since the onset of the pandemic, Maxie B's chose to invest in environmentally-friendly containers for their baked goods.
"I wanted to use U.S.-made packaging, and I wanted to make it reusable, compostable or recyclable," Davis says. "Our packaging costs are really expensive, but I just think it matters."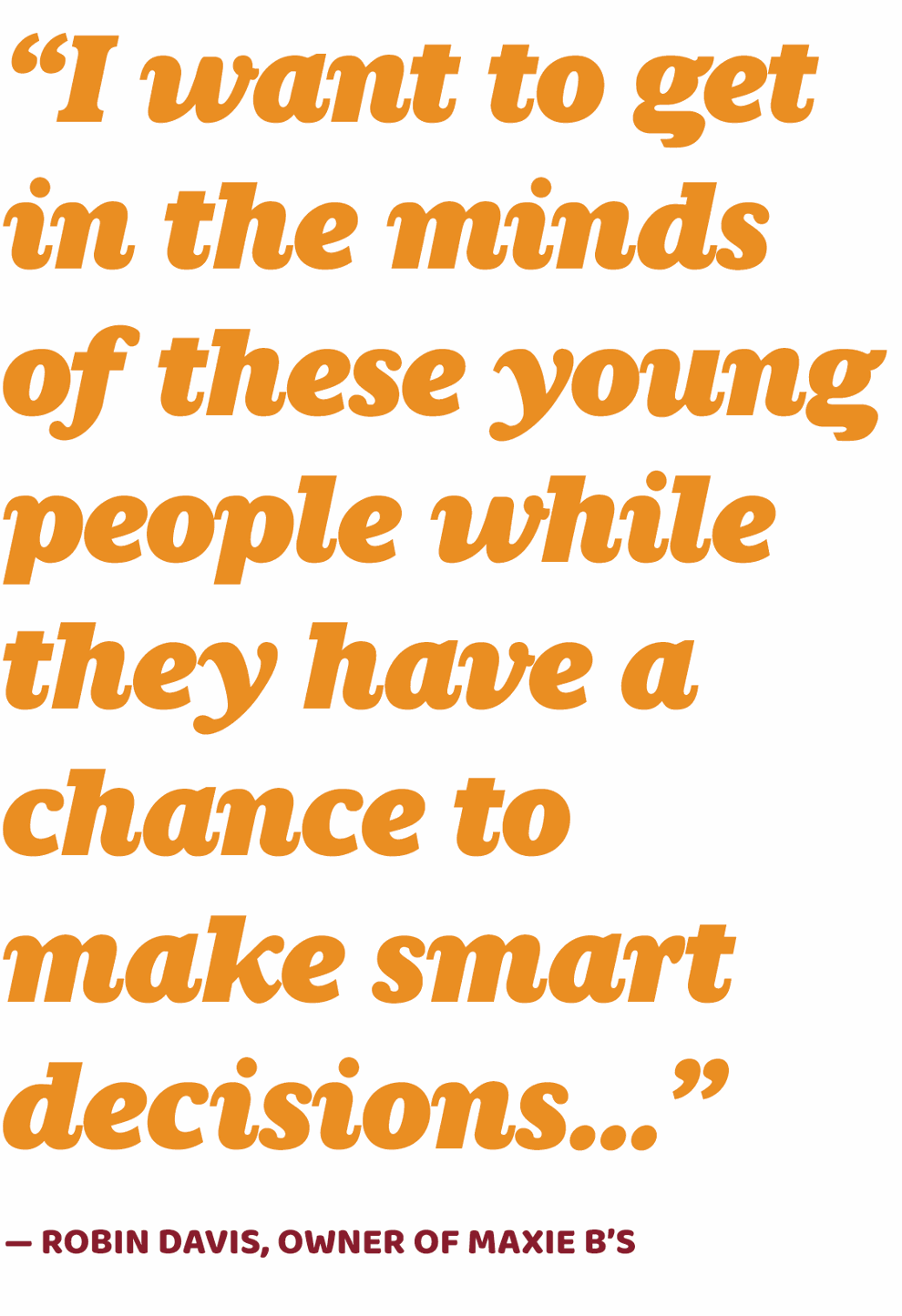 Davis also donates to a long list of local, national and international nonprofits with a focus on environmental and animal protection causes, such as the Piedmont Land Conservancy and Wildlife SOS. She strives to educate her more than 40 employees about climate awareness and social causes by organizing paid group volunteer opportunities. They might help maintain natural animal enclosures at the Carolina Tiger Rescue, a wildcat sanctuary in nearby Pittsboro, or Davis may organize a field trip to the Knight Brown Nature Preserve. This, in turn, helps Maxie B's employees understand and appreciated the motives behind some of Davis' business decisions. She even created an in-house lending library for her employees with resources to educate, enlighten and engage others on issues concerning the environment and social justice.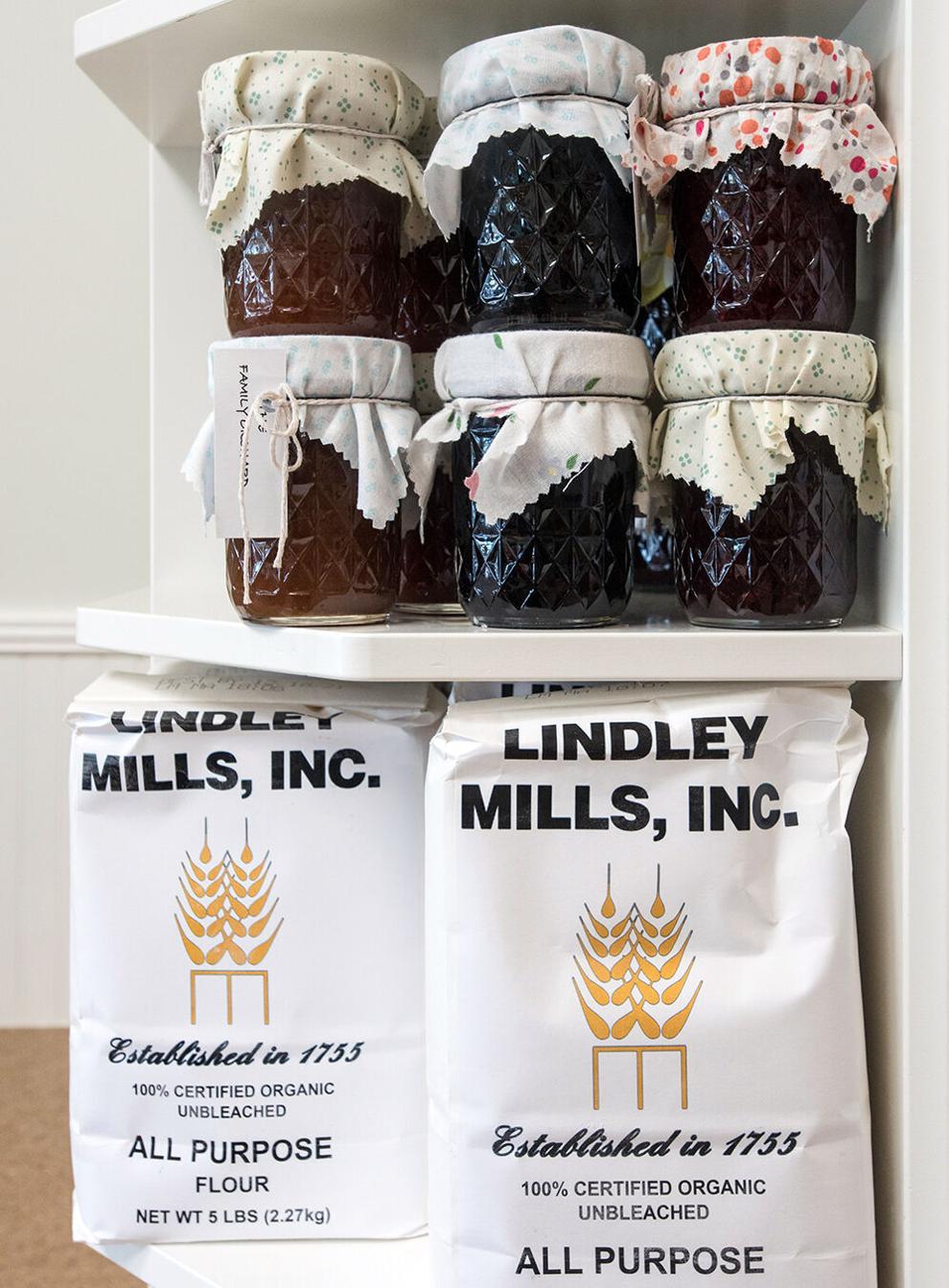 "A lot of it is opening people's eyes and sparking conversation. And once you learn something, there's no unlearning it. They come back from volunteering forever changed," she says. "I want to get in the minds of these young people while they have a chance to make smart decisions with their purchasing and their choices."
An alternative business born
The buying habits of her staff inspired the creation of a new arm of the business — the Pantry. During the early months of the COVID-19 pandemic when grocery staples began disappearing from store shelves, Davis and her staff looked for alternative sources for supplies for their own kitchens. At the same time, suppliers like Ward's Happy Chicken Eggs and Homeland Creamery were stuck with an overabundance of product since many of their usual buyers, such as the farmers' market and restaurants, significantly reduced business.
So, Davis began buying excess eggs, butter, milk and the like from her suppliers, making it available to her staff for purchase at cost. Soon she began allowing customers to order fresh grocery items through Maxie B's website.
"The Pantry was really born out of the fact that I thought I could solve a problem for these local vendors and our staff, as well as our customers, too," she says. "Our team buys eggs and milk — they're pretty regular customers."
Along with the Pantry, Davis and her team found another use for the excess of eggs and dairy — quiche. Davis says a neighbor suggested they add the dish to their menu, and when she brought the idea to her kitchen staff, they told her they'd been thinking the same thing.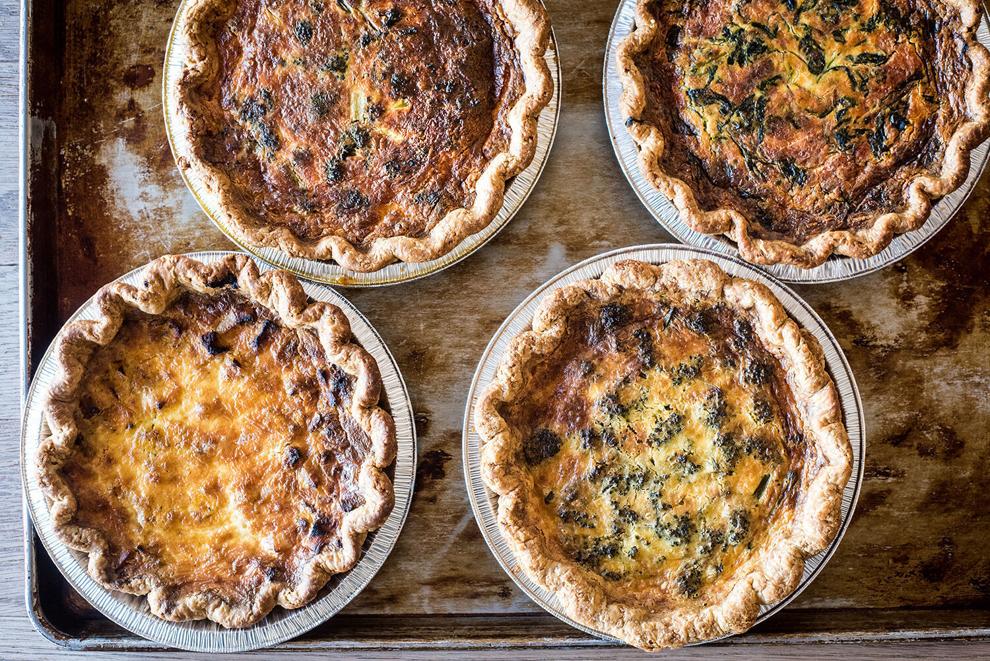 "The kitchen staff would finish up and be like, 'We've cleaned everything, we don't need anything, but we don't want to go home,'" she says. "They wanted to do something. So, we started buying more cream and half-and-half and eggs for the quiche, and went to Faucette Farms for the vegetables."
A year later, both the Pantry and quiche have found a permanent place at Maxie B's. And like so much of the business over the years, these new ventures were born of a willingness to adapt, get creative and work together with local partners.
Davis says that's the recipe to Maxie B's success.
"We did not begin as a bakery, and it truly was a bit of an accident," Davis says. "It wasn't planned, and what we are now was not planned. It has just grown and evolved, and it continues to grow and evolve — we just read what's happening, and if someone has a good idea, we run with it."